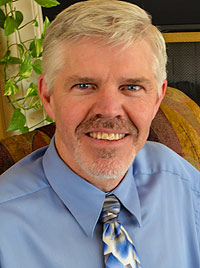 Your stomach needs acid for body to function properly
The word "hypochlorhydria" does not even appear in standard conventional medical dictionaries.
However, if you or a loved one experiences: frequent after meal abdominal bloating, gas, "heartburn," indigestion and belching; weak fingernails; hair loss or thin, brittle hair; dry or weak skin; or a sense of rapid aging, please keep reading about a condition, not well-known in conventional medicine – low hydrochloric acid in the stomach.
The clinical experience of naturopathic medical doctors (NMDs) suggests that over one-half of the over-50 age group is hypochlorhydric.
Hydrochloric acid (HCl) is so critically important for digestion and our physiology that a reduction of HCl production has a profound effect on the body.
Stomach HCl is needed to digest dietary protein; it converts pepsinogen into a potent enzyme called pepsin, the only protein-digesting enzyme in the stomach. Pepsin is most effective in a very acidic environment of a pH 2.
Fat and carbohydrate absorption also relies on stomach acid. HCl is critical in the process of triggering the pancreas to produce fat-digesting enzymes (lipase), protein-digesting enzymes (protease), and carbohydrates (amylase).
HCl also keeps the stomach sterile, preventing bacterial and yeast overgrowth (candida). Stomach acid is needed to properly absorb micronutrients.
According to Dr. Dicken Weatherby, low HCl in the stomach can lead to improper digestion, pancreatic insufficiency, B12 deficiency and ulcers.
Bacterial overgrowth in the digestive tract (dysbiosis) is another problem. A tendency to feel full for a long time after meals, or feel like food just sits in the stomach can develop, along with bad breath, frequent constipation and/or diarrhea.
The condition can come from aging, over consumption of carbohydrates (especially refined), prescription drugs, low estrogen levels, stress or thiamine and zinc deficiency.
Many serious conditions are related to hypochlorhydria, such as: adrenal exhaustion, anemia, autoimmune diseases (such as rheumatoid arthritis and lupus), childhood asthma, food allergies, gall bladder disease, irritable bowel syndrome, osteoporosis, skin diseases, thyroid and vertigo.
Many other conditions can also cause these above conditions and it is important to consult a health professional for a proper diagnosis.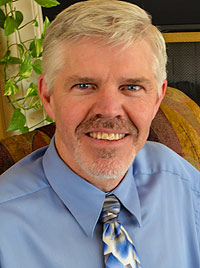 Dr. Dennis Godby, Naturopathic Doctor, Sutter Medical Foundation.
He may be reached SAC-ND.com , Facebook or at his Sacramento Office (916) 446-2591.
Explore additional topics from Dr. Godby at Natural Wellness.