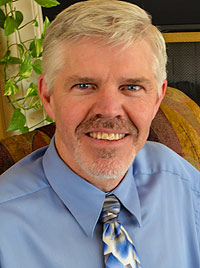 Noninvasive Therapy most effective way to increase oxygen levels
Sacramento, CA- HBOT is the medical use of oxygen in a pressurized environment. Increased pressure allows the blood plasma to be fully saturated with oxygen, yielding a broad variety of amazing biochemical, physiological, and cellular effects.
This noninvasive therapy is the most effective way to increase oxygen levels to all tissues and organs of the body. With more oxygen in the bloodstream, the most basic and valuable nutrient is delivered to the tissues promoting optimal well-being.
HBOT has been shown in many clinical studies to improve the body's innate ability to repair and regenerate. It is used to complement and enhance the healing process in both chronic and acute conditions.
It has long been known that healing many areas of the body cannot take place with compromised tissue oxygen levels. Many injuries and illnesses, often become chronic, at the cellular or tissue level. In cases such as circulatory problems, non-healing wounds, and strokes, insufficient oxygen reaches the damaged area and the body's natural healing ability is unable to function properly.
Hyperbaric oxygen therapy improves the quality of life of the patient in many areas when standard medicine has been ineffective. Many conditions such as stroke, cerebral palsy, head injuries, and chronic fatigue have responded favorably to HBOT.
The typical treatment lasts 60-75 minutes, during which the patient lies down on a comfortable mattress and breathes normally. Many patients fall soundly to sleep while in the chamber, and some even call it a "scheduled nap."
HBOT has been researched to be effective for the prevention and/or treatment of:
Alzheimer's/Dementia
Arthritis
Autism
Beauty (hydrates, improves skin elasticity and reduces wrinkles on the skin)
Bone regeneration
Brain function and memory
Cancer adjunctive support and prevention
Carbon Monoxide Poisoning
Cellular protection
Cerebral Palsy
Chronic fatigue
Decompression Sickness
Diabetes
Exceptional Blood Loss (Anemia)
Infections (acute and chronic)
Lyme Disease
Migraine
Mobility
Mood
Multiple Sclerosis
Multitasking
Near Drowning
Plastic Surgery (recovery)
Sports Injuries and injury prevention (many athletes use HBOT)
Stem cell release
Stroke (recovery)
Thermal Burns
Traumatic Brain Injury
Wound healing
Doctors Reverse Brain Damage In Drowned Toddler: What To Know About Normobaric And Hyperbaric Oxygen Therapy
21 July 2017, 6:58 am EDT By Athena Chan Tech Times
A year after a child's drowning rendered her unstable and unresponsive, doctors have essentially reversed the brain damage incurred from the accident thanks to hyperbaric and normobaric oxygen therapies. Here are the basic facts about these life-saving therapies.
From Tragedy To Recovery
In the United States, 10 people die from unintentional drowning every day, two of which are children under the age of 14. Such is the case of 2-year-old Eden Carlson, who drowned in 5 degree Celsius water after getting past the baby gates and falling into the family pool where she was discovered 15 minutes later.
After the accident, Carlson's heart did not beat on its own for 2 hours, and she remained unresponsive to all stimuli even after a month in the hospital. MRI revealed deep injuries to Carlson's deep gray matter and loss of white and gray matter, which points to brain damage.
After researchers from LSU New Orleans and North Dakota School of Medicine treated the 2-year-old to normobaric oxygen therapy and hyperbaric oxygen therapy (HBOT), Carlson is now able to walk and talk, and her cognitive and motor skills have almost returned to normal.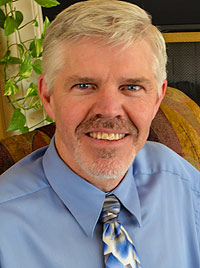 Explore additional topics from Dr. Godby at Natural Wellness.
Roseville Today is locally owned & community supported.
(20+ years strong)
Welcome to the brighter side!