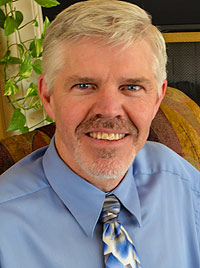 Benefit from less gluten
From our clinical experience, just about everyone can benefit from less gluten. Over the last 50 years, the gluten content of wheat has increased by 50%. Gluten intolerance specialist, Dr. Tom O'Bryan, estimates that about 75-80% of the general population has some sort of gluten sensitivity. This is a huge number of people who could benefit from eliminating or reducing gluten!
Statistics aside, going gluten free (or gluten reduced) takes commitment and dedication, especially around the holidays when we are inundated by well-meaning friends and family with yummy gluten-filled treats. After years of experience being at gatherings that were not gluten free, I (Meghan), have learned a thing or two. Here we would like to share a few tips on how to survive the holidays without having to compromise your dietary standards.
The Good News
Gluten free options are popping up all over the place! Almost every major grocery store has a "gluten free" section with plenty of baking mixes and crackers available. There are also several pizza companies in the Sacramento area (Steve's Pizza, BJ's, Mary's Pizza Shack, and Amici's East Coast Pizzeria) that will make gluten free pizza for you. Some of these locations will even deliver! You most certainly do not have to feel deprived over the holidays; just do a quick Google search to learn the available resources in your area.
Important Step
The single most important step you can take is to let the host know your needs. Talk to the host or hostess ahead of time to ask what gluten free dish you can bring and you can get an idea of the menu. Even if the host says that you don't have to bring anything, it is still a good idea to ensure that you have at least one safe option ready to eat.
It is also important to educate this individual the severity of your gluten intolerance, as well as the cross-contamination issue. Most people are more than willing to accommodate your needs if they know ahead of time. Recipes may be easily adapted to be gluten free as great gluten free flour mixes now exist to replace cup for cup what the "regular" recipes call for. Remember that favorite family recipes can also be made gluten free and shared! This will help everyone have a more enjoyable meal and take the stress away of last minute scrambling to find something that is gluten free.
Plan Ahead
On a day where you have some time, do some serious baking to freeze larger quantities of treats and package in individual servings so they're ready to grab and go.  That way you are saving time (and cutting down on your messy kitchen) so you do not need to bake for every occasion.
Or, for the non-bakers, there are plenty of pre-baked gluten free items that you can keep in your freezer until needed. And for situations when you're in a pinch, make sure to have a small stash of items ready to go, even if that means corn chips and hummus.
Most importantly, keep a positive attitude about being gluten free. You can truly celebrate the season when you're gluten free and feeling good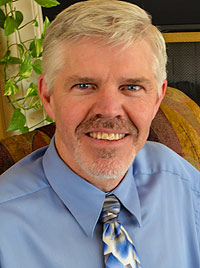 Dr. Dennis Godby, Naturopathic Doctor, Sutter Medical Foundation.
He may be reached SAC-ND.com , Facebook or at his Sacramento Office (916) 446-2591.
Explore additional topics from Dr. Godby at Natural Wellness.
Roseville Today is locally owned & community supported.
We have NO AFFILIATION with print, politics or corporate media.
(20+ Years Strong!)