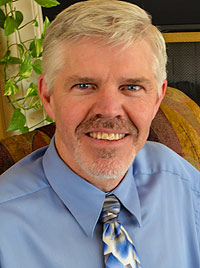 Even as a youngster, the benefits of exercise, especially the psychological, were unmistakable to me.
Chemicals secreted by the brain contribute to what endurance exercise enthusiasts call "runner's high." Even though the physical benefits of exercise are enormous, the mental clarity, vitality, and improvement in perceived quality of life is what keeps people motivated to exercise, day after day.
The value of consistent, vigorous exercise for people who suffer from depression is indisputable. At least 100 clinical studies have examined the value of using regular exercise in the treatment of depression.
They have concluded that exercise can be a powerful antidepressant, at least as effective as other anti-depressants, including drugs and psychotherapy, without the side-effects and costs.
'It is better to avoid using a drug if possible because it can interfere with brain biochemistry, and our knowledge of how drugs affect the brain is in its infancy,' says Dr Rober Lefever of the Promis Recovery Center in Kent, England. "It's really like prescribing heroin for toothache. It gets rid of the symptom but doesn't address the root of the problem."
I have always maintained that it is not possible for a person to reach their fullest potential without vigorous exercise. Our bodies have a genetic blueprint that requires large amounts of physical activity to be optimally healthy.
In contemporary America, though, our genes and our lifestyle are on a collision course. This sedentary lifestyle is largely responsible for an epidemic of lack of movement-related disease, including depression.
Exercising is not just another anti-depression strategy among many. Movement is required for optimal human functioning.
Exercise has numerous psychological and emotional benefits for those with depression:
Stress, muscle tension and cortisol (adrenal stress hormone) reduction
Body composition improvement, decreasing body fat, increasing muscle mass, and helping clothes fit better which usually leads to feeling better about appearance and
Increased confidence, and feeling a sense of accomplishment
Increased energy and vitality
More interactions with others, walking in the neighborhood or attending a class
Natural chemical "feel good" hormones
No drug side effects or financial cost for treatment
Symptom reduction of: sadness, anxiety, irritability, fatigue, anger, hopelessness, self-doubt, etc.
Sleep improvement
A few tips for starting exercise for those with depression or anxiety:
Pick an activity that is practical (walking in neighborhood, rather than attending aerobics class across town)
Not too far, not too fast, not too soon.
Think of exercise as a stress-reliever, not just one more thing to do.
Address your reasons why you don't exercise.
Prepare for setbacks and obstacles.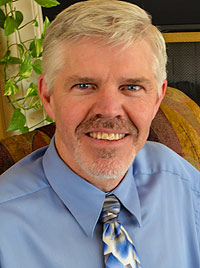 Explore additional topics from Dr. Godby at Natural Wellness.
Roseville Today is locally owned & community supported.
(20+ years strong)
Welcome to the brighter side!