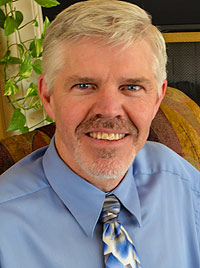 Most California healthcare consumers are probably unaware that Governor Schwarzenegger is recommending the elimination of the Naturopathic Licensing Bureau, which licenses naturopathic doctors as primary care providers – to save a mere $133,000, .00000066% of the 20+ billion dollar budget deficit!
So, what is naturopathic medicine?     
Naturopathic medicine is based on the belief that the human body has an innate healing ability. Naturopathic doctors (NDs) teach their patients to use nutrition, exercise, lifestyle and attitudinal changes and cutting edge natural therapies to enhance their bodies' ability to combat disease. NDs view the patient as a complex, interrelated system (a whole person), not as a clogged artery or a tumor. Naturopathic doctors craft comprehensive treatment plans that blend the best of modern medical science and traditional natural medical approaches to treat disease and restore health.
A licensed naturopathic doctor (N.D.) attends a four-year graduate-level naturopathic medical school and is educated in all of the same basic sciences as an M.D., but also studies nontoxic therapeutic approaches with a strong emphasis on disease prevention and optimizing wellness. In addition to a standard medical curriculum, the naturopathic doctor is required to complete extensive training in clinical nutrition, acupuncture, homeopathic medicine, botanical medicine, psychology, and counseling. A naturopathic doctor takes rigorous professional board exams.
What the Governor is not telling the public about the elimination proposal is that the Naturopathic Bureau is self-funded through licensing fees, and does not draw on general funds.
Eliminating the Bureau will not only not save California one penny, it will in fact be losing:
· $1 million in income tax paid by Naturopathic Doctors
· $1 million in sales tax revenue from nutritional supplements sales
· Millions of dollars not saved in Medi-Cal expenses from patients of Naturopathic Doctors who chose to utilize proven non-prescription drug therapies to control health problems such as diabetes.
The administrative functions of the Bureau – including the issuing of licenses and most actions related to enforcement – are managed by one administrative person at the Bureau. Enforcement includes protecting the public from unqualified practitioners calling themselves 'doctors,' as well as ensuring licensed NDs practice within their scope.
Naturopathic medicine is a comprehensive health care system that combines a variety of natural treatments with conventional medical standards of care. Naturopathic Doctors regularly diagnose disease and prescribe s hormones and non-prescription substances for the curing and mitigation of disease. It is illegal for anyone to do so without a license issued by the state. In the absence of the Bureau, some other government agency would be required to perform this action, or naturopathic doctors would not be able to stay in practice. Naturopathic medicine is a growing field, with 359 licensed NDs in California today, and 1000 doctors are expected over the next 5 years.
Naturopathic physicians base their practice on six timeless principles founded on medical tradition and scientific evidence.
Let nature heal by removing the obstacles to cure.
Identify and treat causes.
First, do no harm.
Educate patients.
Treat the whole person.
Prevent illness.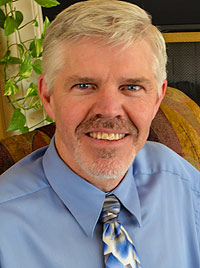 Explore additional topics from Dr. Godby at Natural Wellness.
Roseville Today is locally owned & community supported.
(20+ years strong)
Welcome to the brighter side!