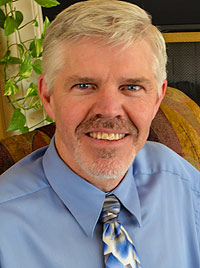 Conflicted to get the H1N1 (Swine Flu) shot or not.
Regardless of what you decide for you and your family members, everyone would be wise to work at preventing the flu. Your best defense against the virus or any other infection is to strengthen your immune system.
My naturopathic recommendation is to work on a strong, healthy body, and worry less about the outside bugs. Fear is not a good defense or offense, but just one more stress that we place on ourselves that will not only not protect  us from getting the virus – but will probably make us  more susceptible to getting sick.
Avoiding H1N1 is no different than avoiding illness in general.
"An ounce of prevention is worth a pound of cure"
Vitamin D3
People living in the United Stated get sicker in the winter because bodily stores of vitamin D drop significantly without the sunshine (even in sunny areas like the Sacramento area).
There are two primary Vitamin D action steps you can take: First, to better determine how much Vitamin D to take, I highly recommend that you ask your healthcare practitioner for a Vitamin D 25 OH blood test . The optimal level for the test is: 60-80 ng/dL, NOT 20-100 as listed as the lab reference ranges!
Second, If you don't do the test, take approximately 5,000 IUs of Vitamin D3 per day (adults and teens), and 2,000 IUs for little children. The cost of a 5,000 IU professional grade supplement is a ridiculously low $3.40 per month – about a dime a day to help protect you from getting seriously sick this coming season, as well as significantly reducing your risk of cancer, diabetes, high blood pressure, depression, seasonal affective disorder, autoimmune disease and dozens of other conditions.
Stress Reduction
Stress-induced illness is certainly a reality. Many studies have clearly demonstrated that stress, personality, attitude and emotion are often causes, or significantly contribute to suppressing the immune system. An individual's reaction to stressful stimuli is entirely individual. Consider: stress reduction techniques, such as humor, laughter, prayer, meditation, yoga, choosing to be optimistic, etc.
Lifestyle Factors
The following lifestyle practices are associated with higher natural killer cell (NK) activity in the body (the body's first line of defense against: bacteria, viruses, fungus, parasites, cancer cells, etc.); plant-based diet with increased intake of fruits, vegetables, mushrooms, legumes, and whole grains, minus the gluten (wheat, rye, barley, spelt, kamut, etc.); regular meals ; more than 7 hours of quality sleep every night;  regular exercise (too much can also reduce immune system support);  proper body weight;  not smoking
Avoid eating sugar and fruit juice
Consuming 75 to 100 grams (about 2 sodas) of sugar: table sugar, honey, fruit  juice causes a 50% reduction in the ability of the white blood cells to engulf bacteria, lasting up to 5 hours after ingestion.
Transfer factor: derived from the colostrum of the first "milk" from all mammals, along with immune-enhancing herbs and other nutrients can raise the level of natural killer activity by an amazing 200-600%!
Wash your hands at every opportunity.
Vitamins/minerals
High potency multivitamin and mineral formula; Vitamin C (at least 1000 mg daily) with Bioflavanoids (1000 mg/day); Vitamin A (5,000/day or 10,000 IU beta-carotene; zinc 30 mg/day.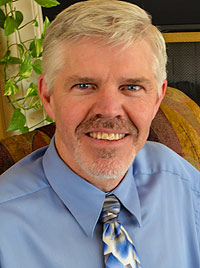 Dr. Dennis Godby, Naturopathic Doctor, Sutter Medical Foundation.
He may be reached SAC-ND.com , Facebook or at his Sacramento Office (916) 446-2591.
Explore additional topics from Dr. Godby at Natural Wellness.
Roseville Today is locally owned & community supported.
We have NO AFFILIATION with print, politics or corporate media.
(20+ Years Strong!)