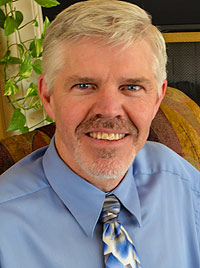 Alzheimer's Prevention
According to a recent 60 Minutes (CBS) story, 2 of every 5 U.S. seniors that reach 85 years of age will develop Alzheimer's Disease. I was left with the impression from the program that developing Alzheimer's and dementia is merely random. Is that true or is Alzheimer's and dementia, potentially preventable? As a naturopathic doctor, I believe, it is.
How about you? What are you going to do about memory loss? Are you going to wait and see what the pharmaceutical industry is going to come up with, OR will you take the road less traveled, and aggressively attempt to prevent memory loss?
Below is a list of the many action steps you can take to prevent Alzheimer's and dementia.
1. Exercise
a. Aerobic:
"The latest science behind the magic of movement in protecting and preserving brain function is stunning" according to David Perlmutter, MD. There are at least 5 significant benefits: a. controlling inflammation, b. increasing insulin sensitivity, c. influencing better blood sugar control, d. expanding the size of the memory center, e. boosting the levels of BNDF (the brain's "growth hormone").
b. Strength:
"Studies presented at this year's Alzheimer's Association International Conference found that resistance training was particularly beneficial for improving the cognitive abilities of older adults. While everyone appeared to benefit from exercise, those in the weight lifting group were most improved.
c. Yoga:
According to a 2016 article in the Huffington Post, A UCLA team of neuroscientists found that a three-month course of yoga and meditation helped minimize the cognitive and emotional problems that often precede Alzheimer's disease and other forms of dementia.
2. Nourishing and potentially toxic food:
a. Eat organic foods whenever possible, or if not available, wash your food thoroughly before eating.
Eat real foods, such as: homemade soup, or fry eggs slowly in olive or coconut oil, a fresh salad with a variety of herbs and vegetables and olive oil and vinegar dressing. Eat foods "made from scratch" whenever possible, not processed/packaged foods, such as chips, "fast food," etc.
b. Ketogenic/low carbohydrate diet/high healthy fat diet:
Eating less than 50-100 grams of carbohydrates per day (depending on age and activity level), helps to maintain a healthy blood sugar, decrease insulin resistance, decrease cravings for carbohydrates, which makes it easier to eat less carbs which reduces abdominal fat. Abdominal fat equals overeating carbohydrates.
c. Reduce/Eliminate Gluten and grains:
57% of all "idiopathic" (unknown) neurological conditions are caused by gluten (a component in rye, wheat barley, spelt and kamut). Take Array 3, Cyrex labs to determine gluten intolerance or celiac disease.
d. Blueberries
According to Dr. James Joseph, the past Director of Research at Tuft University's USDA Anti-Aging Center, blueberry extract can reverse and prevent brain aging, improve short-term memory and improve motor skills.
e. If you eat meat and/or dairy, opt for organic, grass-fed and finished meat and consume only organic dairy.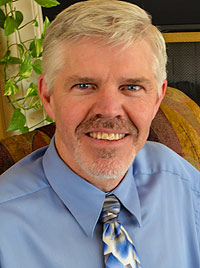 Explore additional topics from Dr. Godby at Natural Wellness.
Roseville Today is locally owned & community supported.
We have NO AFFILIATION with print, politics or BIG media.
(20+ years strong)
Welcome to the brighter side.