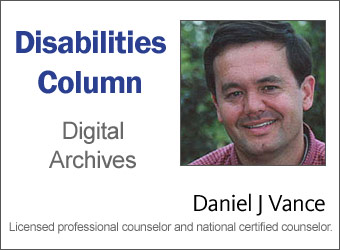 Two years back, I featured Daniel Mignerey, 23, of Sardinia, Ohio, who somehow survived life-threatening injuries on February 6, 2015, after being ejected from his vehicle during an accident in southern Ohio. Police officers on scene doubted he could survive the airlift and doctors weren't sure if he could survive the traumatic brain injury (TBI) and temporary removal of a section of his skull. In addition, a University of Cincinnati Medical Center orthopedic surgeon said he had never seen anyone survive Daniel's type of shoulder injury.
Yet he survived, and many medical professionals called his recovery "miraculous."
That was then. In a recent telephone interview, Mignerey said, "My driving test went well today and I can finally get that part of my life back. Over the last two years, I've had to depend on others to get around. If going out on a date, for instance, the woman had to drive. To go to a store, I had to rely on Mom and Dad. I now can be a 'normal' adult again."
As for his driving test, he said, "I definitely was nervous. The instructor said he could tell I was pretty fearful of cars coming towards me. I told him the last time I was on the road, it didn't end up well. He said he would have been more concerned if I wasn't afraid."
Besides getting his license back, Mignerey last March returned to work at Cincinnati Milacron, where he operates air tools that polish and trim machines eventually used to manufacture plastic consumer products. He said, "The first couple days back were overwhelming, but thankfully people there loved me. I took it slow starting off."
He isn't without challenges. Due to the TBI, he now has a shorter temper, difficulties grasping new information, and some short-term memory problems.
In advising others going through similar challenges, he said, "The first thing is to look both ways before crossing a road. Besides that I've learned to appreciate the little things. For example, I couldn't walk, talk, feed myself, drive or work for a long while. I appreciate my family and all they did. Also, be sure to pray a lot and trust God. The big change in me is I've gotten over my arrogance and realize God's in charge and I'm not."
To the many readers here who stood with Daniel Mignerey two years ago, I thank you. He is my cousin's youngest son.