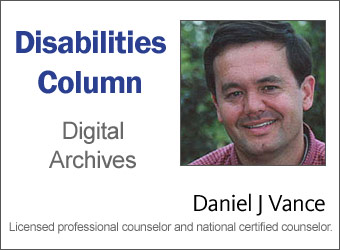 When 12 years old, Paula Hansen began having spiking fevers. After antibiotics failed to stop the severe spikes ranging as high as 105 degrees, her parents sent her to a specialist, who found protein in Paula's urine.
A Mayo Clinic doctor then diagnosed her with focal segmental glomerulosclerosis (FSG), which a National Institutes of Health website defines as 'scar tissue that forms in areas of the kidney' that filter out harmful or unnecessary substances. About half of all people with FSG develop kidney failure within ten years.
It was 1968. 'I started going to the hospital (for treatment) a lot, and was very restricted in my activities, such as not being allowed to ride a bicycle or run,' said 52-year-old Hansen of O'Neill, Nebraska, in a telephone interview. 'All through junior high, I was known as the girl who was sick all the time. But I never felt sick. I was never allowed in a gym class, and always had to go to the nurse's office when everyone else was in gym.'
After high school, she began seeing a kidney doctor who placed her on a low-protein diet. 'At Mayo Clinic, the doctors had said I would either need a transplant or be on dialysis by the time I reached my mid-20s,' she said. 'But because of that low-protein diet, and being compliant, I stayed off dialysis until age 43.'
Through it all, she worked about 25 years at her father's scrap iron business. In March 1999, she had to begin peritoneal dialysis that cleaned her blood at home while she slept. In 2001, she had to switch to hemodialysis, which required three physically exhausting sessions every week.
Said Hansen, 'Hemodialysis was roughest. My body would build up toxins and I felt crummy, and you go in and have blood removed and cleansed by a machine. During that time I had short-term memory loss because of the fluid shift.' While on dialysis, she also had to switch to a high-protein diet after years of eating hardly any protein.
By 2004, she needed a kidney transplant.
Her advice to people diagnosed with a chronic illness: 'Listen to your body, be an advocate for yourself, and have an advocate with you at every doctor's appointment and hospitalization. Because we all hear what we want to hear, and because the medical profession isn't perfect.'
Roseville Today is locally owned & community supported.
We have NO affiliation with print, politics or corporate media.
Now in our 20th Year!