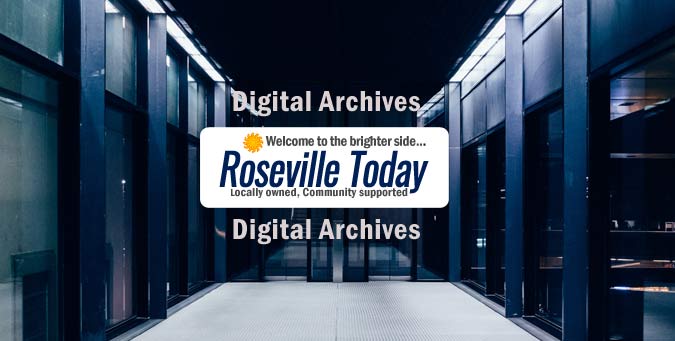 Roseville, Calif. – What's the major consideration for people who want to become convertible car owners? Fun! Sure, it's a rather selfish approach to buying an automobile, but it remains a guideline for folks who like the top down, wind blowing slightly in their face, and taking drives for pure enjoyment.
One of the standard bearers in the convertible category for many years has been the Mazda Miata. It's certainly not the most practical purchase because it's tiny, not extremely powerful, has virtually no trunk space, and is rather noisy.
However, let's check back to our original premise. Does the attractively built Miata deliver fun? Absolutely. Even a weekend drive to the grocery store can wind up being an inspiring experience in this classic convertible.
2016 Mazda MX5 (Miata)
* Performance: 2.0-liter, four-cylinder, 155 horsepower
* Mileage estimate: 27-34 mpg
* Approximate price: $24,915 to $30,065
* Warranty: 3 years/36,000 miles; drivetrain 5 years/60,000 miles; corrosion 5 years/unlimited; roadside assistance 3 years/36,000
I recently spent a week traveling around in the 2016 Mazda MX-5 Miata. Although initially unexcited about the week ahead, that mindset quickly changed on what's typically a mind-numbing drive to work. I was reminded why people love this little car. The drive was completely enjoyable, a rarity for the daily commute.
Something to note about the Miata – it really has no competition. There is no convertible that can match the nimble, quick and fun ride the Miata delivers and also be purchased at such a reasonable price – between $24,915 and $30,065.
Although a fan of the Nissan 370Z, the cost ($29,990 to $48,100) is much steeper than a Miata and the 370Z doesn't deliver the same type of driver experience. The Miata also gets much better mileage – 27-34 mpg compared to 17-26 mpg.
The precise handling that the rear-wheel, two-seater Miata provides is first rate. And if you think previous Miata models were good, then you will be quite pleased to learn that some car experts consider the fully redesigned 2016 version the best ever.
The "new" Miata is smaller than its predecessor, weighs slightly less and isn't as powerful (12 less horsepower). Yet no worries regarding performance. The 2016 Miata has one engine, a 2.0-liter, four-cylinder that generates 155 horsepower and 148 pound-feet of torque. Because the redesigned model has roughly 200 pounds less pounds to push, it goes 0-60 in 6.3 seconds, a half-second quicker than any previous Miata.
Regardless of where one goes, the Miata will zip around turns easily and give the driver a feeling of total control. If one can master shifting gears, that's the preferred option recommended here. The six-speed manual is an easy clutch to master, while the optional six-speed automatic has steering wheel paddle shifting.
The Miata interior is improved, thanks in part to the removal of an abundance of hard plastic material. The cabin layout remains pretty basic, devoid of storage space – there's not even a glove compartment and the trunk remains miniscule.
But this two-seater does surprisingly offer solid leg and head room for even taller drivers and their companion. Another positive is the USB connectivity and Bluetooth phone and audio are standard equipment, plus the touchscreen doesn't require a session in the driver's manual to master.
Mazda discontinued the optional power-retractable convertible hard top. Although it does require a little strength, many people will be able to get the top down and back up without ever leaving the vehicle.
Regardless of the motive, purchasing a Mazda Miata is probably not going to lead to any regrets. If driving a relatively inexpensive price convertible for fun is the desired goal, you've come to the right place.
Roseville Today is locally owned & community supported.
(20+ years strong)
Welcome to the brighter side!