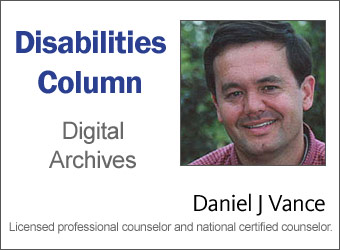 Last week, you read about Don Meyer, men's basketball coach at Northern State University in South Dakota, who was seriously injured in a September 2008 automobile accident. In the crash, he broke all his left-side ribs, lost his spleen and parts of his intestines, and had multiple compound fractures of his left leg.
Two weeks later, doctors had to amputate his left leg below-knee. When opening him up, the doctors also discovered cancer in his liver.
When the accident occurred, 64-year-old Meyer was only 11 victories shy of topping Bobby Knight as the all-time win leader in men's college basketball history. Miraculously, he returned to his head coaching job on November 18 in a 98-57 victory over Mount Marty College.
So how well has he coped?
"A ton of positives have come out of this," he said in a telephone interview. "I've had to think about my mortality and whether or not I want to keep doing what I do. I don't think I could quit (coaching) because I think I need to be doing what I do. It's more the spiritual aspects of it all (that have been positive). A lot of things that used to be important to me aren't as important now. I'm making different decisions priority-wise."
His family has helped him cope. "They have been great," he said. "I didn't spend a single night alone in the hospital and many of those people with me there were my children, players and coaches."
He advised recent below-knee leg amputees: "I can't be one to give a lot of advice because I'm still a rookie at this. However, you do need every day to start your day in prayer, and pray many times during the day, and to end your day in prayer. Be thankful for what you have rather than what you don't have. That's something easy to say and hard to do. You're first thought each day can't be about what you've lost, but on what you have left, and to capitalize what you have left to the best of your ability."
The possibility of having to use a wheelchair the rest of his life doesn't worry him. Right now, he is far more concerned about beating cancer than living with a leg amputation. Through it all, he has developed an appreciation and empathy for below-knee amputees.
Roseville Today is locally owned & community supported.
We have NO affiliation with print, politics or corporate media.
Now in our 20th Year!