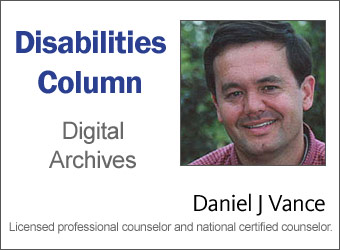 Gary Joseph LeBlanc reads this column in the Hernando (Fla.) Today newspaper. For eight years, he was the primary caregiver for his father, who died a year ago at age 85 of Alzheimer's disease.
The Alzheimer's Association website says this progressive, gradual onset, fatal brain disease affects perhaps five million Americans. It causes memory, thinking, and behavior challenges, and is our nation's sixth-leading cause of death.
Said LeBlanc in a telephone interview: "From my perspective, one thing I learned more than anything else in caring for my father (with Alzheimer's disease) was the importance of routine. Having a routine is the best thing you can do for them. By it, I mean keeping breakfast and dinner the same time each day, and giving medication at the same time. Keep everything the same. If I took my dad to the doctor, he would be a mess for two days because I had broken his routine. Even taking them on a trip to the grocery store is a lot to them."
Because he and his father worked side-by-side and co-owned a bookstore, LeBlanc was able to directly observe how Alzheimer's disease was affecting him. LeBlanc read everything he could "get his hands on" about Alzheimer's disease, and soon discovered a lack of information directed toward caregivers. So LeBlanc authored a book just for caregivers. It's called "Staying Afloat in a Sea of Forgetfulness."
Besides the new book, he also writes a column for Hernando Today about being an Alzheimer's caregiver. In certain respects, he has become a local "Dear Abby," he said. Some people call and email him regularly for advice and information.
"For example," he said, "a lot of people ask me if they should go on vacation and travel with their parent. I say don't do it. If a parent can get lost in their own home, why would you want to put them on a cruise ship for four or five days?"
That said, even though common themes exist in most caregiving situations involving people with Alzheimer's disease, he said caregiving for it is far from an exact science. Every affected person responds differently.
As for his book, LeBlanc said, "I've tried keeping it light-hearted as possible. It's not a biography. I don't even mention my dad's name. It's written from one caregiver to another and has suggestions on what to do and try."
Roseville Today is locally owned & community supported.
We have NO affiliation with print, politics or corporate media.
Now in our 20th Year!